Careers of our MSc ICSS Alumni
Which career fields are waiting for you as a graduate of the MSc program Integrated Climate System Sciences?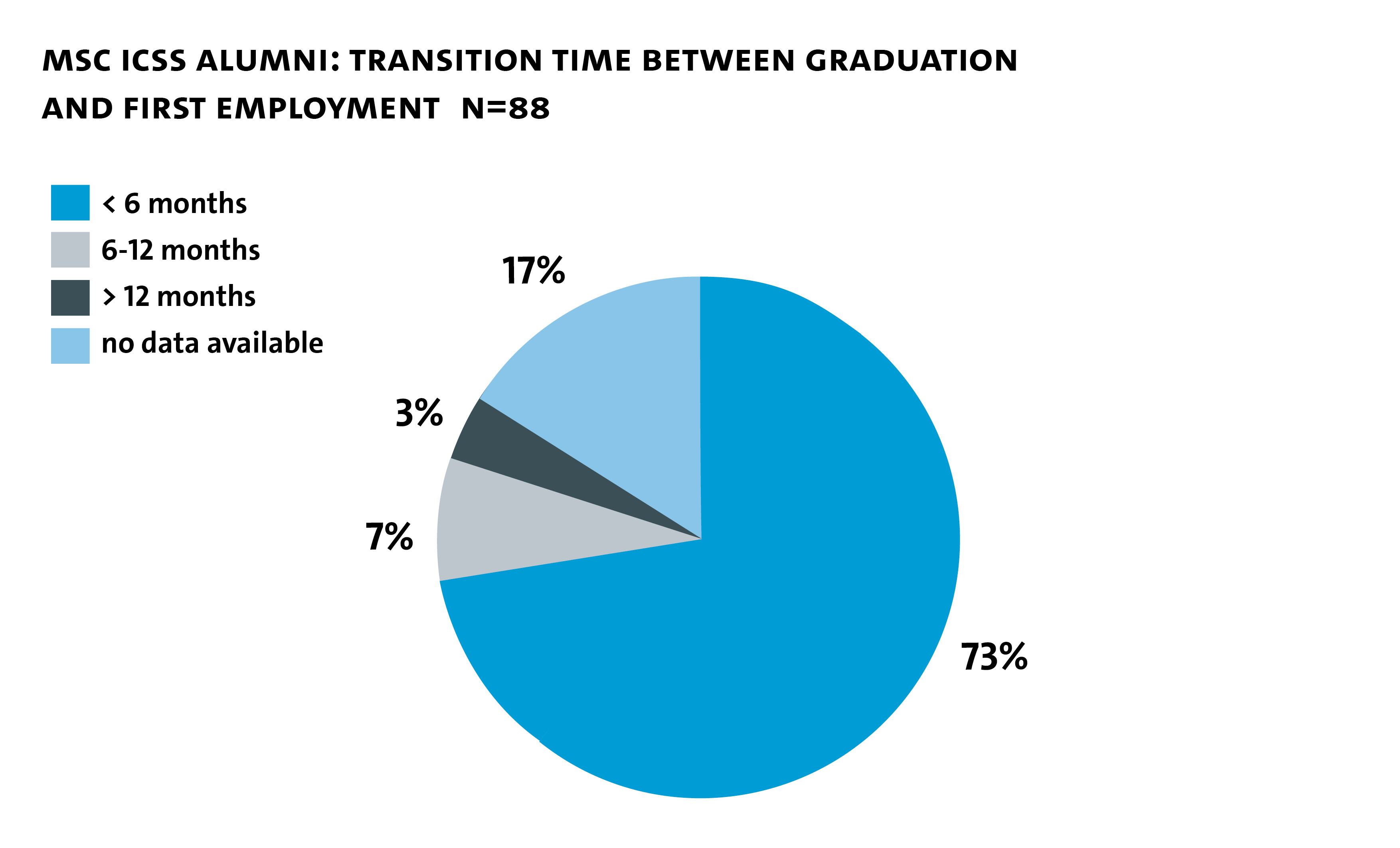 Many international graduates seek employment in Germany and return to their countries of origin a couple of years later. The reason for this lies in the increased expectations for the qualifications of professionals and executives especially in developing countries. Specialist and managerial positions often require an international MSc degree and subsequently a doctoral degree.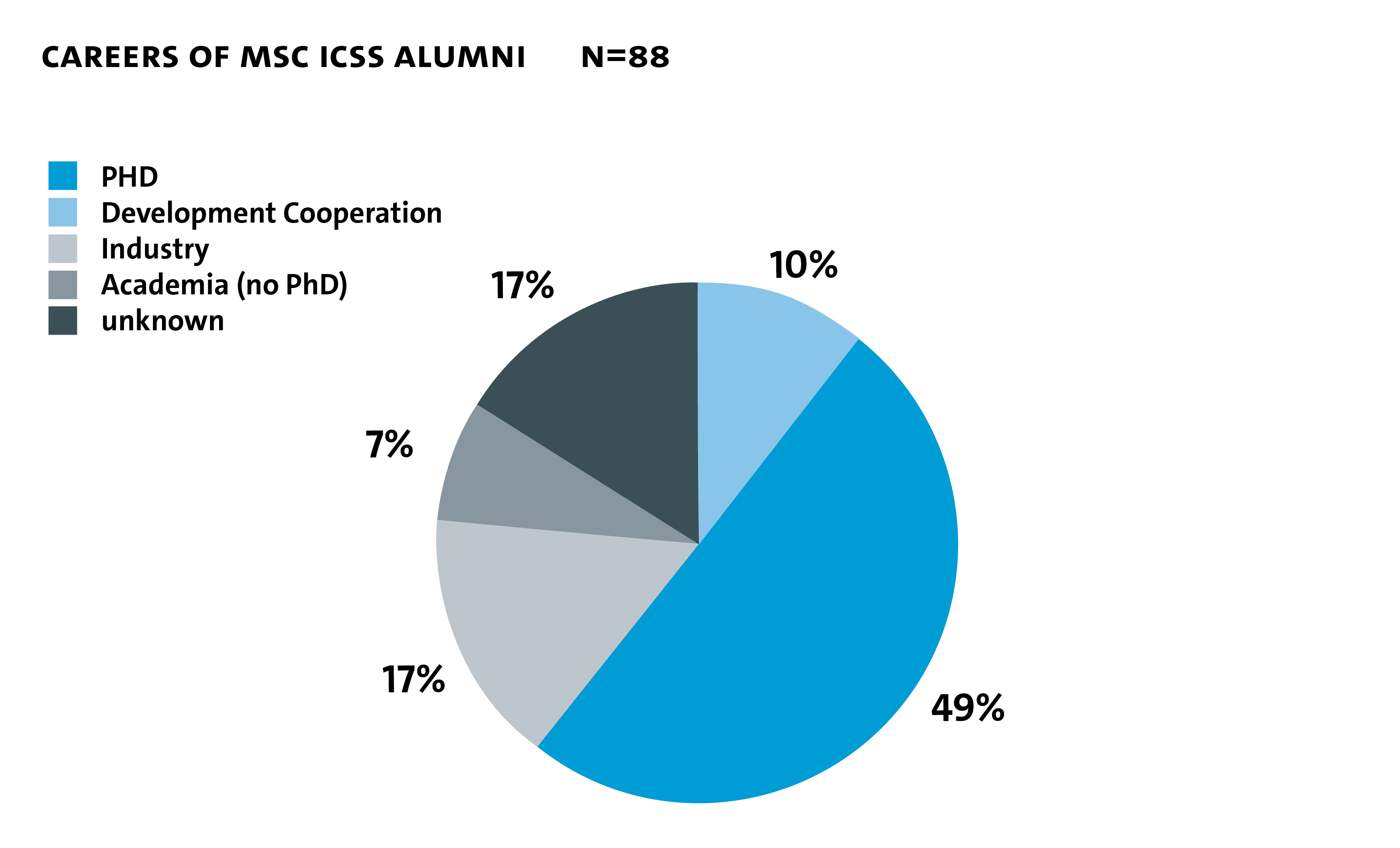 49% of our graduates pursue a PhD, whereas 10% find positions in development cooperation or industry. The transition rate to adequate employment is very good. After graduation, almost 75% of our graduates find a position in less than six months.
Have a look at the careers of some of our MSc alumni:
Testimonials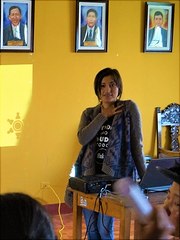 Maria Esther Caballero Espejo
Centre for International Migration and Development by Deutsche Gesellschaft für Internationale Zusammenarbeit (CIM / GIZ), Peru
I obtained my MSc in Integrated Climate System Sciences in 2019. Now I am doing a cooperation mission as a diaspora expert - supported by the German Cooperation - in my own rural community in Peru. Here the goal is to work in agriculture by applying climate-smart agriculture initiatives that aim at sustaining good practices and avoid or mitigate the impacts of extreme weather events by providing climate information, applying agro-ecological techniques, combining traditional knowledge with science and most importantly adapting small farmers to face the new challenges climate change is going to put on them.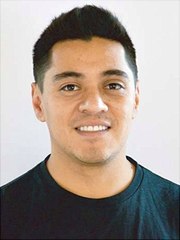 Alejandro Uribe
I obtained a Bachelor degree in Physics and a Master degree in Meteorology, both in Bogotá, Colombia and graduated from the MSc ICSS program in 2018. Now, I am doing a PhD in Atmospheric Sciences and Oceanography in the Meteolorologiska Institutionen of Stockholms Univesitet (MISU) in Stockholm, Sweden.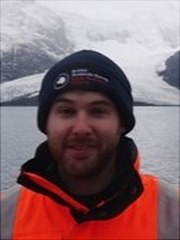 Michael Hemming
I obtained my BSc in Oceans, Climate and Physical Geography at the University of Liverpool, UK and graduated from the MSc ICSS in 2014. I subsequently obtained a PhD in oceanography at the University of East Anglia, UK and now work as an Oceanographic Data Scientist at The University of New South Wales Sydney, Australia.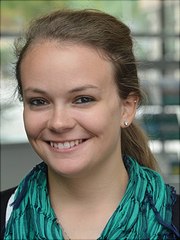 Samantha Borth
I graduated with my BSc in Meteorology from Valparaiso University in 2012–Valparaiso, Indiana, United States and obtained my MSc in Integrated Climate System Sciences from SICSS in August 2015. I currently work for the National Weather Service in Seattle, Washington—United States.
The national weather service is a branch of the National Atmospheric and Oceanic Administration (NOAA) and we provide weather, water, and climate data, forecasts, and warnings for the public and for our partners. The Seattle office issues daily forecasts for western Washington. In addition, we provide forecasts to partners in marine, aviation, and fire weather. Our main goal to keep the public safe.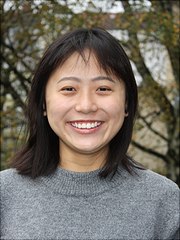 Josephine Wong
I obtained a BSc in Applied Mathematics from Hong Kong University of Science and Technology in 2012 and graduated from the MSc ICSS program in 2019. Currently, I am a PhD candidate at the Max-Planck-Institute for Meteorology, focusing on dynamic interactions between soil and climate in the Earth System Model.
Testimonials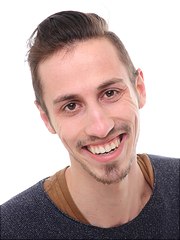 Felix Schreyer
Potsdam Institut für Klimafolgenforschung, Germany
I received a BSc in Physics of the Earth System from the University of Kiel, Germany in 2014 and graduated from the SICCS Master's program in 2017. I currently work as research assistant and PhD student at the Potsdam Institute since 2018. Here, I am part of the working group Global Energy Systems. My research focus is on regional energy transitions and future low-carbon energy trade. In addition, I fulfil project management work for the Australian-German Energy Transition Hub.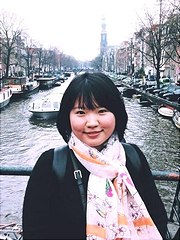 Fei Luo
I obtained my BSc in 2014, in Victoria, Canada and my MSc in Integrated Climate System Sciences in 2016. I now work at the Institute for Environmental Studies (IVM) at Vrije Universiteit Amsterdam, and I am also a visiting researcher at the Royal Netherlands Meteorological Institute (KNMI) and the Potsdam Institute for Climate Impact Research (PIK). For my PhD, I work on a ViDi Project "Persistent Summer Extremes", where I work with Earth System Model EC-Earth and study the persistence of summer extreme events.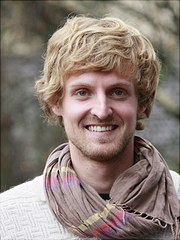 Lukas Stein
I obtained my BSc in Physics at Friedrich-Schiller-University Jena, Germany and wrote my thesis on optical tweezing. I graduated from the MSc ICSS program in November 2016 with a thesis in climate economics. Now, work as a wind energy consultant at UL Renewables. I do energy yield studies for pre- and post-construction wind farms in France and Germany.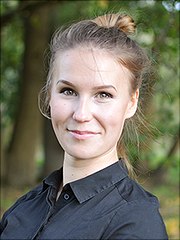 Johanna Markkanen
I obtained a B.Eng. in Environmental Engineering at Helsinki Metropolia University of Applied Sciences (Finland) in 2016 and graduated from the MSc ICSS program in 2018. After graduation, I started working as a senior statistician at Statistics Finland being responsible for Air Emission Accounts.