Curriculum
The MSc program in Integrated Climate System Sciences will give you a strong background in natural sciences and modelling skills and an understanding of the climate-relevant aspects of social and economic sciences.
Students study mandatory courses and elective courses from the three program tracks:
During the first semester MSc program in Integrated Climate System Sciences, students take courses from all three program tracks. From the second semester the program opens the opportunity to give your personal curriculum either an "in depth" focus on one of the tracks or an "interdisciplinary" approach where you combine various courses from the three tracks. In the fourth semester, you will join a scientific research group and write your master thesis under the supervision of two climate scienticts.
Please have a look at the following video which will give you a comprehensive introduction to the curriculum of the MSc program in Integrated Climate System Sciences:
We will encourage you to look beyond your own discipline. You will become both an expert in your specific field and proficient in interdisciplinary thinking!
First semester: Introduction and foundation
In the first semester you will start your studies with an orientation week for all new MSc students in Integrated Climate System Sciences.
During the orientation week, students will get acquainted with the Climate Science program, the research institutions on Climate Science in Hamburg, and the universitie`s campus. We will arrange for a get-together with second year students, PhD candidates and Alumni. In addition, you will attend a training on cross-cultural competence and conclude the first week with a trip to the North Sea coast.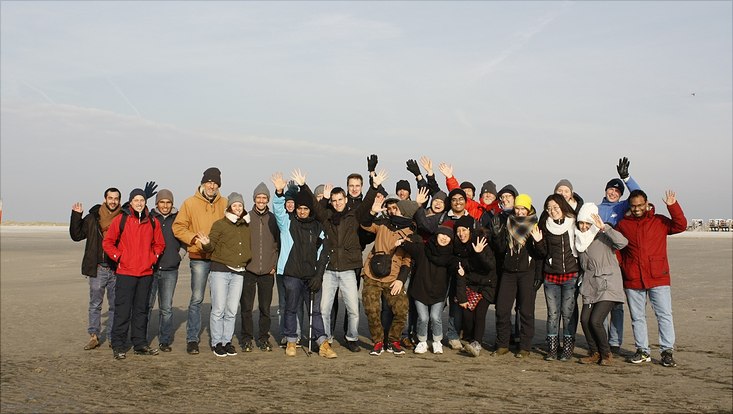 After the first week, the semester starts with compulsory courses in Basic Research Skills, as well as introductory courses in Climate Physics, Biogeochemical Cycles, social sciences, and Climate Policy. You may also choose two elective courses, depending on your personal interests.
During the semester break, you will take your exams and technical skills courses, such as scientific programming or visualization of climate data.
Second semester: Broaden your knowledge
The main goal of the second semester is to train your ability in interdisciplinary thinking across the climate science disciplines. You will choose courses from at least two of the three possible program tracks: "Physics of the Climate System", "Biogeochemistry of the Climate System" and "Climate-related Economics and Social Sciences".
An integral part of the second semester is the course "Uncertain two degrees" – an interdisciplinary course on the two-degree target, taught jointly by lecturers from various climate science disciplines.
You have the opportunity to give your studies either an in-depth or an interdisciplinary focus, depending on your personal interests and your desired professional career. In the lecture-free period after the second semester you will take your exams, and additionally you will have time to attend workshops, summer schools, or internships.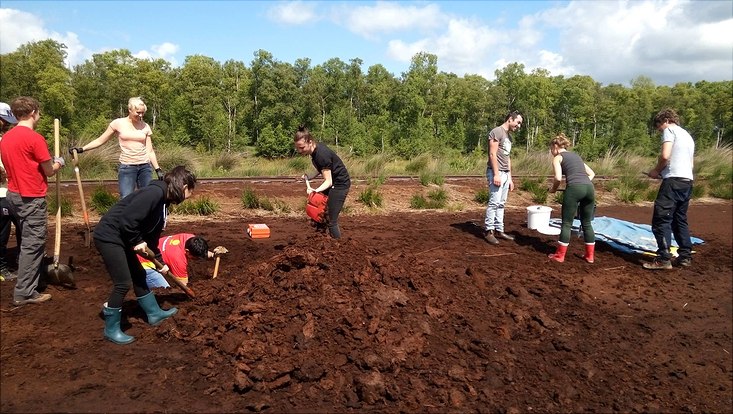 Third semester: The Climate Study Project
The third semester features the Climate Study Project, an individual research project in preparation for your master's thesis. During the lecture period, you will work on a supervised project of your choice in one of the research groups within the Center for Earth System Research and Sustainability.
You will document your findings in a report. In addition, all students present their projects in a seminar. Apart from the Climate Study Project, students in their third semester attend some elective courses from our three program tracks.
The third semester is also a good opportunity to spend time abroad in one of our partner programs in Utrecht or Hohenheim.
Fourth semester: Master Thesis
During the fourth and final semester students work on their master's theses. For the compilation of data and information you will work in close cooperation with one of our research groups. The master's thesis consists of your written thesis and the thesis presentation which includes questions from your supervisors and a scientific audience.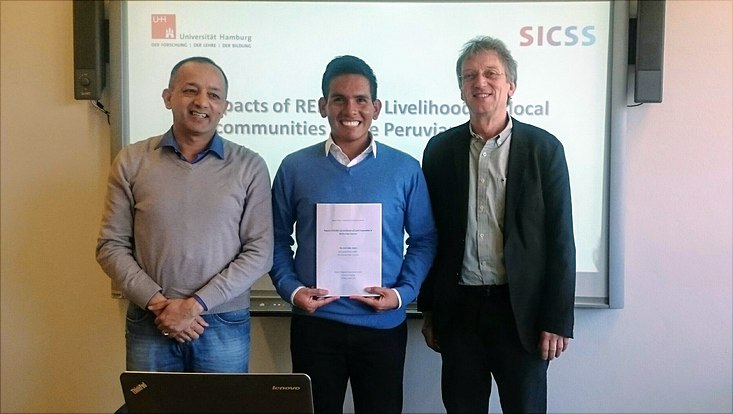 Graduation
We will invite you to attend the annual CEN graduation ceremony where all graduates of the Center of Earth System Research and Sustainability (CEN) are honored.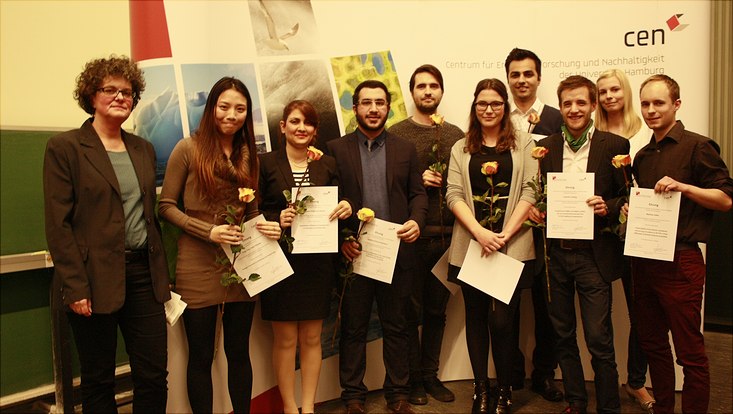 After your graduation, we invite you to stay in contact with all SICSS alumni. Now, you are ready to start an exciting career as climate expert.
---