About
The School of Integrated Climate and Earth System Sciences SICSS is an international Graduate School that conjoins all scientific early career stages: from MSc study programs, through doctoral projects towards Postdoc and Juniorprofessorship status. SICSS is an integral part of the educational concept of Universität Hamburg (awarded with the status of a 'University of Excellence' since 2019).
SICSS stands for interdisciplinary and research-oriented education in Earth and Climate System Science. The consortium 'KlimaCampus Hamburg' (with the cluster of excellence 'CLICCS' and its partner institutions) provide an ideal infrastructure and research environment for early career researchers in Hamburg.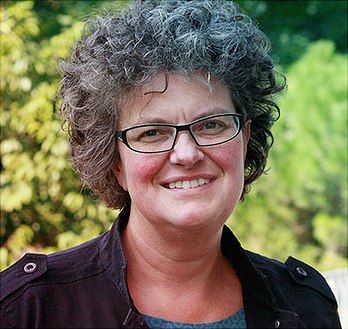 Annette Eschenbach, Head of SICSS: "SICSS fosters the interaction of early career scientists from natural and social science disciplines at all academic levels. SICSS offers excellent research-oriented education, tailor-made career planning and counseling to shape a scientific career but also to open paths for those who do not want to stay in science or academics."
Promoting internationalization in graduate education is a top priority in SICSS. Talented students and early career researchers from all over the world benefit from international co-operations with partner Universities and other institutions.
SICSS was founded in 2008 as a graduate school of the Cluster of Excellence "Integrated Climate System Analysis and Prediction (CliSAP)" that ran from 2007 to 2018. Our first doctoral candidates started their projects as SICSS members in 2008 and our first MSc students enrolled in October 2009. The SICSS has since grown quickly.
In 2016, SICSS became the graduate school of the Center for Earth System Research and Sustainability (CEN) and today,  SICSS is also the graduate school of the Cluster of Excellence CLICCS, which will run from 2019 to 2025.
In 2018, we celebrated our 10th anniversary together with members, lecturers, University staff, and alumni from all over the world. This was a truly rewarding experience.
Today, we host roughly 100 doctoral candidates and 50 MSc students. Besides the MSc and the doctoral program, we are also responsible for a postdoc program and gender-related early career support issues.
SICSS has enjoyed a great deal of support over the last 15 years. Six academic directors have overseen the programs; more than 60 lecturers have held seminars, courses, lectures, excursions; more than 120 supervisors have supervised more than 200 doctoral theses.
Annette Eschenbach: "SICSS would not exist without its highly motivated students and doctoral candidates but also not without its dedicated lecturers and supervisors and its diligent office staff. I'm grateful to all for making SICSS such a success!"