Support for students
SICSS Office - Program Coordination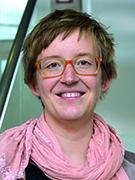 Katja Grannis
Room: 1011
Contact
Tel.: +49 40 42838-7597
Email: katja.grannis"AT"uni-hamburg.de 
.
.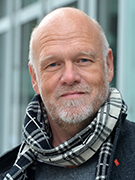 Dr. Ingo Harms
Room: 1010
Contact
Tel.: +49 40 42838-4206
Email: ingo.harms"AT"uni-hamburg.de
Academic Services Office Earth Science
While the coordination of the MSc Integrated Climate System Sciences is located in the SICSS Office, our students will also get support by the Academic Services Office Earth Sciences.  The services offered here include exam management, student counselling, or the issuing of final degree certificates, you can find the office here.
Campus Center
The Campus Center at Universität Hamburg is the main service point for students from application and enrollment until graduation. The Services for Students, the Center for Academic Advising and Psychological Counseling, and Quality Management and Legal Affairs (Only in German) are located under one roof.
---