Congratulations!
Wagner de Oliveira Garcia successfully defended his doctoral thesis
17 September 2020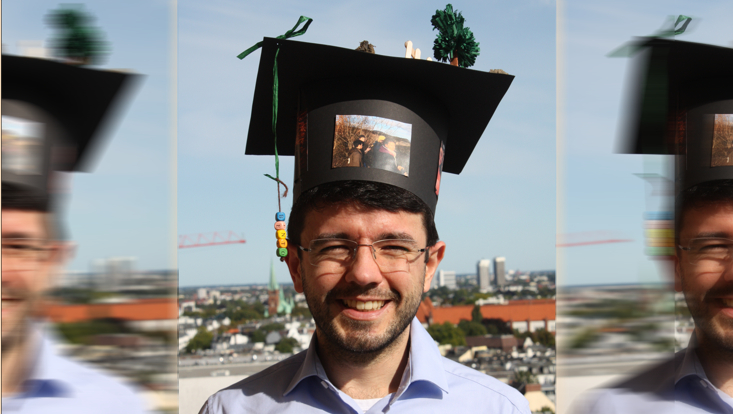 Photo: UHH/CEN
We are proud to announce the successful disputation of our SICSS member Wagner de Oliveira Garcia.
His dissertation "Assessment of enhanced silicate rock weathering feasibility as a soil ameliorant and its influence on other terrestrial negative emission technologies" was supervised by Prof. Dr. Jens Hartmann and Dr. Thorben Amann.
The main objective of Wagner's PhD research was to investigate the effects of co-applying different terrestrial negative emission technologies (Enhanced Weathering, Afforestation Reforestation, BECCS, and Biochar).
He has compared the potential nutrient supply of different nutrient sources (atmospheric deposition and weathering) to replenish exported nutrients and to support global Afforestation Reforestation scenarios. The results of his research identified Enhanced Weathering acting as a long-term balanced nutrient source for Afforestation Reforestation and bioenergy grass plantations for BECCS. Additionally, it was found that Enhanced Weathering application could improve plant-available-water capacity depending on deployed amounts of rock powder - adding a new dimension to the coupling of land-based biomass negative emission technologies with Enhanced Weathering.
Wagner was a member of the Institute of Geology at Universität Hamburg.
---